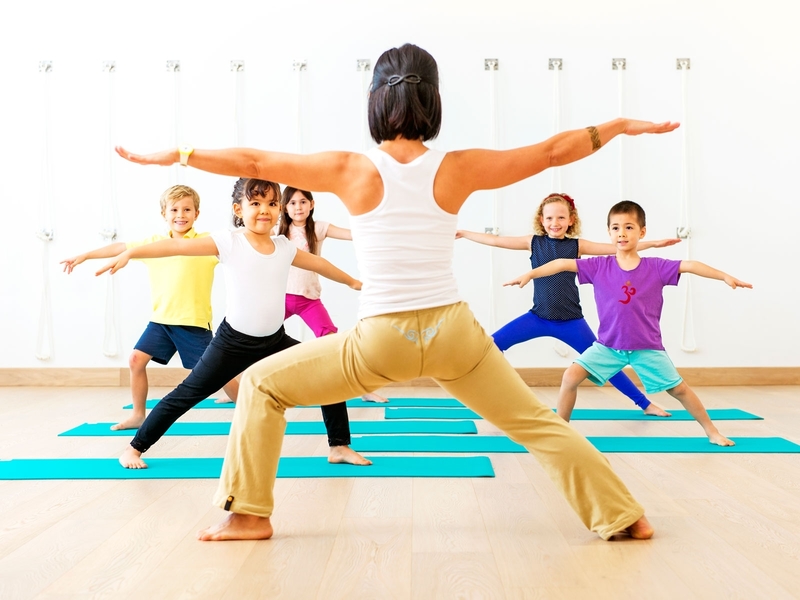 Namaste Kids Yoga
Exercise
Deal Value Amount: $18.00
These classes help improve strength, flexibility, and coordination. Children will learn how to focus and center themselves with various breathing and visualization techniques. They will also learn self-respect and respect for others with the practice of fun and challenging poses, partner and group poses, lots of yoga games, breathing and basic anatomy. Promote self-confidence, awareness and control. Visualization and breathing exercises are used for overall balance and concentration, which can be applied toward everyday situations. Partner and group poses are emphasized. Age appropriate yoga games are included in every class. Class is 1 hour. No yoga experience necessary. Schedule 6 classes for $99 Schedule 8 classes for $125
Restrictions:
No change or credit will be issued
Cannot be combined w/ other offer
One per person
Kids must be between the ages of 5-12 years old. You must call to reserve a spot.

Business name: Namaste Kids Yoga
Phones: 561-685-1160
Business description: Do kids really need yoga in their lives? The answer is YES and the reasons why they need it are many. Children today live in a very fast-paced world. Between pressures from school, extra-curricular activities, their peers, parents, and society, the hustle and bustle of everyday life can quickly wear down on a child's inner peace and joy. All of these pressures and expectations can lead to a whole lot of stress, and while most kids are not familiar with the concept of stress, they can still experience what it feels like without giving it a label or name. It is often said we can learn a lot from children, and yoga is just another example of how that is so true. Kids get stressed out too, or feed off our stress, and this amazing program can really help our kids with the coping skills they need to be happy, peaceful individuals. Namaste Yoga, at it's very essence, is stress management for kids!